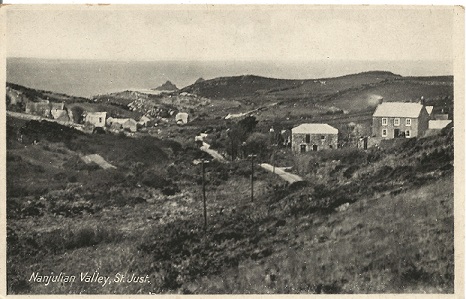 The Land of Nanquidno
Nanquidno is a special place, very sheltered for such a westerly location, hidden away from wild winds and almost frost free. For the last twenty years we have been fortunate to be a small part of its long history, living here and working on the land. In the past, as can be seen in the old postcard on the left, there was hardly a tree in the valley, but now thanks to the efforts of the inhabitants that is changing and woodlands are returning
In the 19th and for much of the 20th century, Nanquidno (or as some say Nanjulian) valley was a thriving, self sufficient community. Tin mining, fishing and farming all took place here.
There was a working mill, a chapel and a school at the end of the lane and sufficient numbers lived here to justify a bus stop at the front of the farm. Land was cleared to fill with cows and other livestock and trees disappeared.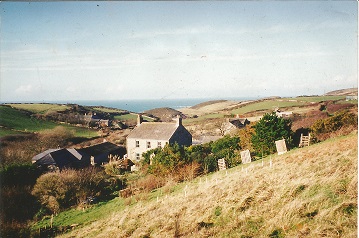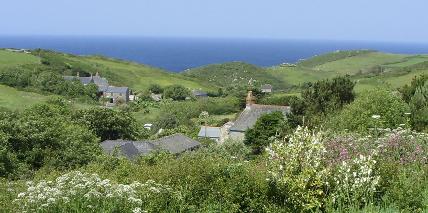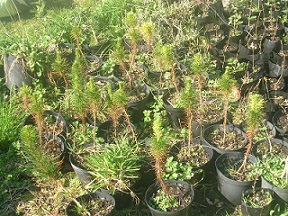 At first we were not sure what would grow so near the coast with the effect of salty air and windy gales, especially at the top of the field. The prevailing wisdom was that only a few varieties would survive such as Sycamore, Ash, Elder and Blackthorn. We got some good advice, however, and we started experimenting with ways of protecting young trees from the wind using block planting and windbreaks.
Slowly but surely, trees began to grow even in the most exposed places. Once we had a bit of shelter we could plant more trees behind them and expand the range of varieties. Some trees seemed to do almost nothing for years and then after about 10 years, everything began to shoot up. Now we have a good range of deciduous and evergreens growing happily.

Biodiversity is increasing on the land with varied wildlife, plantlife and insects, the most noticeable feature being the increasing birdlife in this part of the valley as the woodland becomes self sustaining.
We began to plant trees in 1997 and were fortunate at the time because trees were available. We received hundreds of saplings free as part of a drive at that time by government and the EU to get trees planted and improve the environment. When this scheme finished we collected trees and seeds from wherever we could and have continued planting ever since.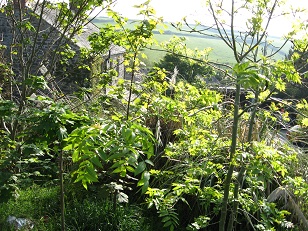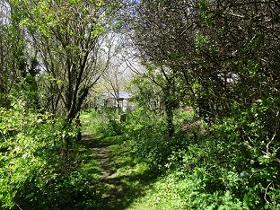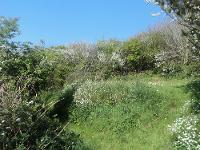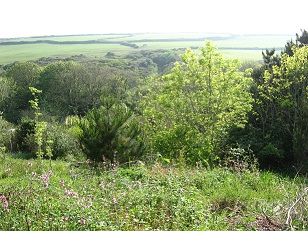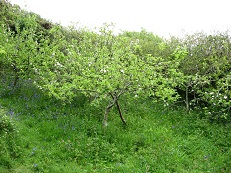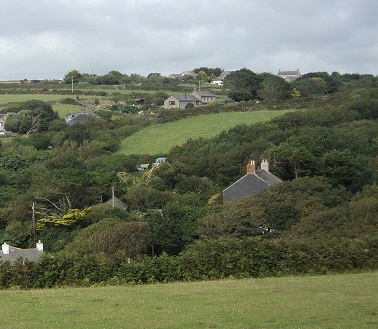 As well as tree planting, we have worked hard at bringing fertility to the land by growing a wide range of plants and vegetables.
We have endeavoured to produce fruit and vegetables in as organic a way as possible using hard graft spadework and hundreds of wheelbarrow loads of manure.
The sheltered valley and the mild maritime climate have allowed us to grow many varieties of plant and shrubs which wouldn't have survived in my former garden in Yorkshire.