Nanquidno Farm for Sale
Superb sheltered location on far west coast in a beautiful valley a few minutes walk from the sea. 4 bedrooms, large attic studio. Numerous outbuildings including a former piggery now a music room, gardens, woodland, pond, plant/ vegetable nursery, 2 greenhouses, 3 polytunnels, large open fronted garage, wood store. Approx 2.8 acres scenic woodland and gardens looking down the valley to the sea. Log cabin and camping facilities, sheltered camping spots with lovely views. Great Family home/business with potential for further development. O.I.R.O £500,000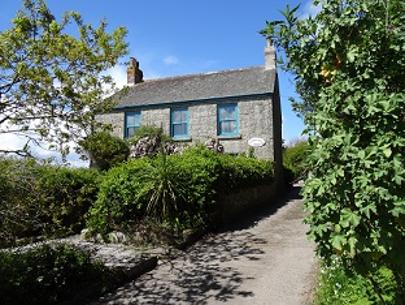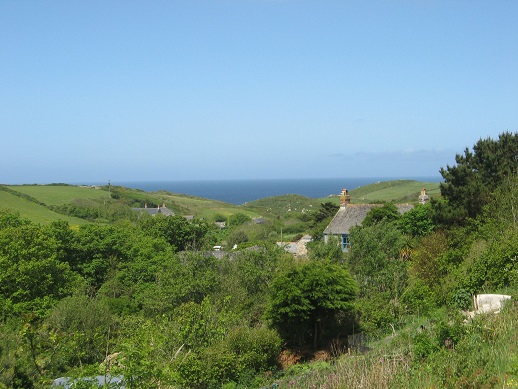 We have enjoyed 20 happy years living in Nanquidno and are now moving on to be with our family in a new venture, so this special place is now being offered for sale.
The unique quality of the location cannot be underestimated nor can the atmosphere and character of the house and land. Many people from far and wide have stayed here and had happy times as have we.
Nanquidno has been a wonderful family home, a comfortable holiday space enjoyed by many people from all over the world and a great location for many events, workshops and residential courses.
The land has proved to be fertile with many trees and plants now thriving, providing a woodland habitat for many birds, insects and much wildlife. Our vegetable garden, polytunnels and greenhouses have enabled us to provide ourselves with delicious fresh produce throughout the year.
The spirit of Nanquidno is unique, it is surrounded by lovely nature, is
near to spectacular coastline and beaches,
has a mild climate and the starry skies at night are free from light pollution.